Chailease International Leasing Co., Ltd. ("CILC"), the overseas subsidiary of the Taiwanese leasing giant Chailease Holding Company Limited ("CHC"), has successfully obtained a USD60 million syndicated loan to fund its working capital for business expansion.
The syndicated loan was over-subscribed by 2 times from the original line, allowing CILC to sign in the amount of USD60 million. A syndicate of 7 banks participated in the syndicated loan with Bank SinoPac acting as the Mandated Lead Arranger and Bookrunner, Shin Kong Bank as Mandated Lead Arranger, DBS Bank (Taiwan) as the Arranger, Export-Import Bank of the Republic of China, Sunny Bank, Chang Hwa Bank and Taiwan Business Bank as the Participants.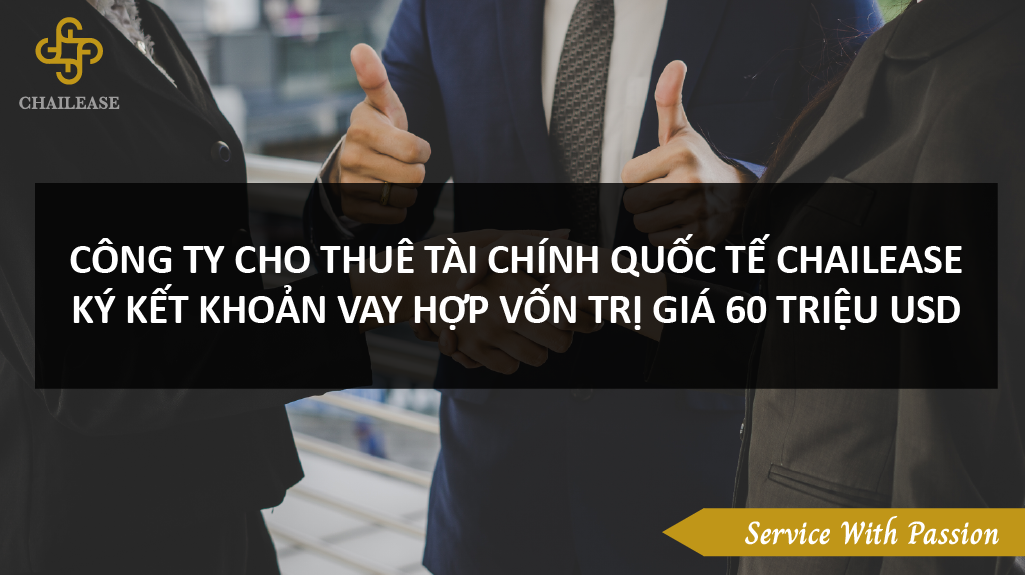 Under the approval from State Bank of Vietnam in 2006, CILC started its operation in Vietnam in 2007, rendering domestic financial lease, import financial lease, sales and lease back to Small Medium Enterprises (SMEs) in Vietnam. CILC becomes the largest financial leasing company in Vietnam since 2016. Besides the HQ in Ho Chi Minh City, CILC has one branch in Hanoi and four offices in CanTho, Haiphong, Binhduong and Danang. The company has plans to further expand with a wider range of products and services for its ever-growing client base.
CHC is the ultimate holding company of CILC. CHC was incorporated in 1977 and was successfully listed on the Taiwan Stock Exchange in December 2011 with a Market Capitalization of USD 6 billion in 2020. CHC remains the largest leasing company in Taiwan with a market share of over 40% and is amongst the Top 50 companies in Taiwan, in terms of market value. CHC's Revenue has been gradually increasing with a record of USD 1.9 billion for FYE2019.
Other news