Facing the increasingly complicated epidemic situation, threatening people's lives nationwide, Chailease Vietnam always sets the top goal of protecting the health and safety of our employees, as well as contributing to the  Vaccines Fund against COVID-19 aim to help people quickly access vaccines, so that people can better prevent disease, and quickly stabilize their lives.
Responding to the call of the Prime Minister, on June 16th, 2021, at the ceremony to receive funds to support the prevention and control of COVID-19 by the Vietnam Fatherland Front Committee of Ho Chi Minh City. ("Ho Chi Minh City Fatherland Front Committee"), Mr. Hsu Kung Hao – Assistant General Director of Chailease International Leasing Company Limited ("Chailease Vietnam") represented to donate to the COVID-19 Vaccine Fund.
According to the reference information at the portal of the Vietnam Fatherland Front Committee of Ho Chi Minh City, as of 5:00 p.m. on June 22th, 2021, the Committee for Mobilization, Receipt and Distribution of the City Fund for Covid-19 Prevention and Control recorded that there were 105 units and individuals registered to support the purchase of COVID-19 vaccine with the amount of VND 2,293,363,000,000 (two thousand two hundred and ninety three billion three hundred and sixty three million dong).
Since the outbreak of COVID-19 until now, Chailease Vietnam has always made efforts to carry out community activities to show the responsibility of businesses for social issues. In 2020, Chailease Vietnam has presented gifts worth more than 200,000,000 VND (two hundred million dong), including 100,000,000 VND (one hundred million dong) in cash, along with 1,000 gifts to people in the central provinces at a time when people were under the double impact of epidemics and natural disasters. Chailease Vietnam has carried out the above activities from the core values ​​of the business, putting sustainable development first after 15 years of operation in Vietnam since 2006.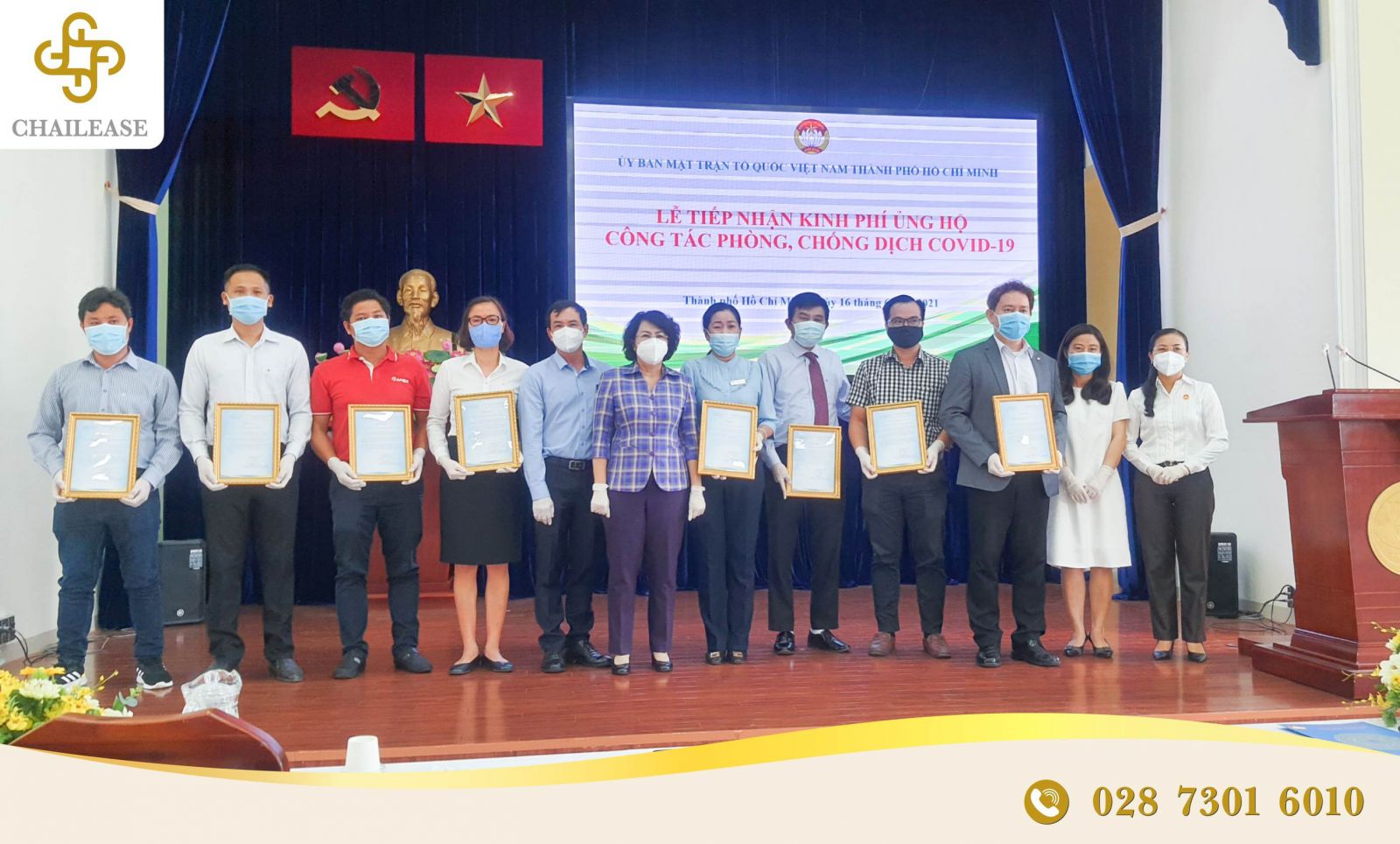 The owner of Chailease Vietnam is Chailease Finance Company Limited licensed to operate in Taiwan since 1977. In Vietnam, Chailease Vietnam locates in 08 cities including Ho Chi Minh City, Hanoi, Binh Duong, Can Tho, Dong Nai, Long An, Da Nang, and Hai Phong – expected to continue to expand in the near future, thereby improving customer support capacity nationwide.
Contact Info:
Hotline: 028 7301 6010
Email: service02@chailease.com.vn
Other news