Chailease Vietnam has been honored as one of the 'Best Companies to Work for in Asia in 2022' by the Human Resource magazine (HR Asia), at a ceremony in HCM City on August 11, 2022. Impressively, Chailease has won this award for two consecutive years.
    Best Companies to Work for in Asia is a prestigious award given annually by HR Asia, Asia's leading senior HR magazine, to honor corporate with outstanding human resource policies, attractive remuneration, leading culture and working environment, and regularly organized internal activities to connect employees.
   This year, Chailease Vietnam has surpassed more than a hundred players in the sector to secure impressive high scores in order to win this award, which proves that Chailease is an ideal destination for those seeking stable employment growth.
   The winning company was selected based on the Total Engagement Assessment Model (T.E.A.M), which studies how much an employee is engaged and determines the satisfaction of the individual in a corporate with three main factors including CORE (corporate culture), SELF (employee engagement) and GROUP (team dynamics).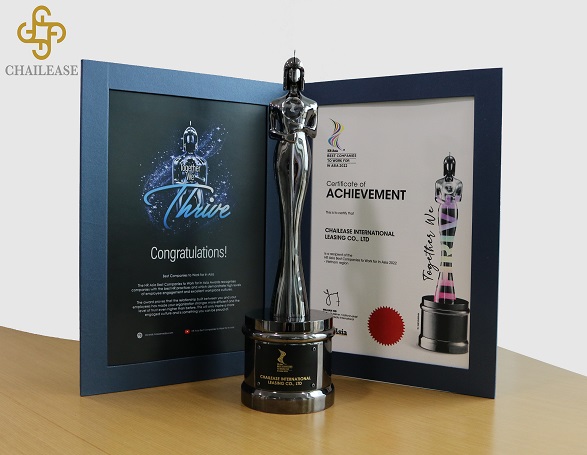 With 15 years of establishment and development, Chailease Vietnam continuously improves and focuses on professionally trained personnel, including designing practical and various training programs, and creating a dynamic working environment with attractive welfare state policies; with these policies, Chailease aims to recruit high-quality employees and make them stay for a long time. Thereby, Chailease can offer better and more professional services for our partners and customers.
Other news