On September 10, 2020, the Brainstorming - CILC Innovation Age program was officially closed, the Board of Directors of Chailease International Leasing Co., Ltd awarded to the individuals who contributed the best ideas for the development of CILC in the future.
After more than 10 years of establishment and operation in Vietnam, CILC still keeps enhancing to complete not only our products and services but also internal procedure. The good results have obviously been come from the effort of all of CILC top management and staffs.
Together with the vision of evolving CILC to become a pioneer in leasing sector with digital application in business expansion and effective comprehensive procedure, this year, the Company would like to launch the Brainstorming Campaign – CILC Innovation Age to seek for brilliant ideas from CILC potential talents which can be applied into our transforming strategy in the upcoming years.
Through 3 strict selection rounds from the organizers, in early September 2020, there were 08 ideas from 06 employees that received much expectation and appreciation from organizers - of which 03 excellent are:
E-policy on system
Signing contract/guarantor letter online
Expanding Chailease business category
Through the program CILC Innovation Age, General Director of Chailease International Leasing Co., Ltd - Mr. Wu Chi Chang expressed his joy and pride for the employee's contributions, through which he personally gave certificates of merit and awards to the winners. Please take a look at winners in the photos below.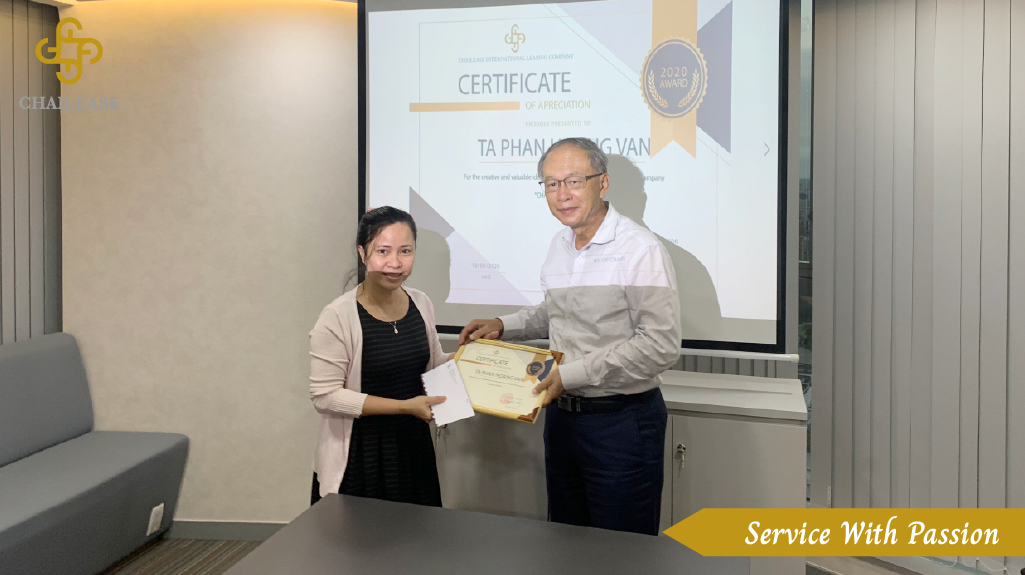 Mrs. Ta Phan Hoang Van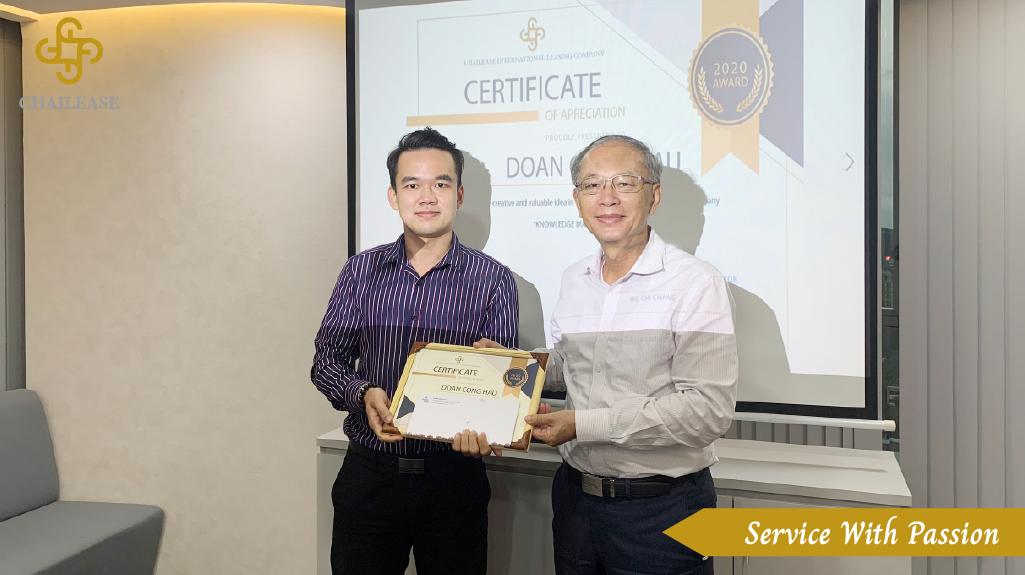 Mr. Doan Cong Hau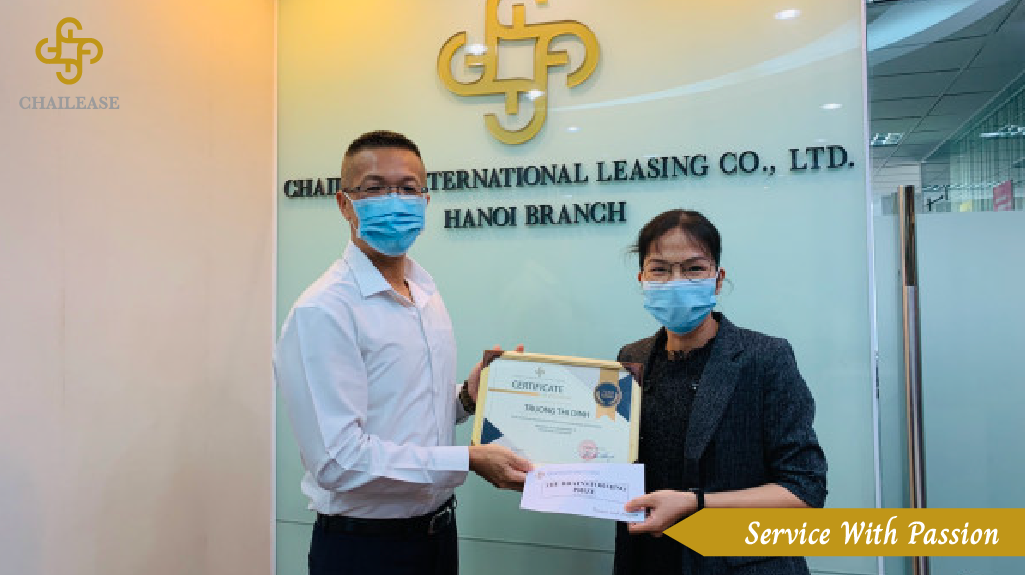 Mrs. Truong Thi Dinh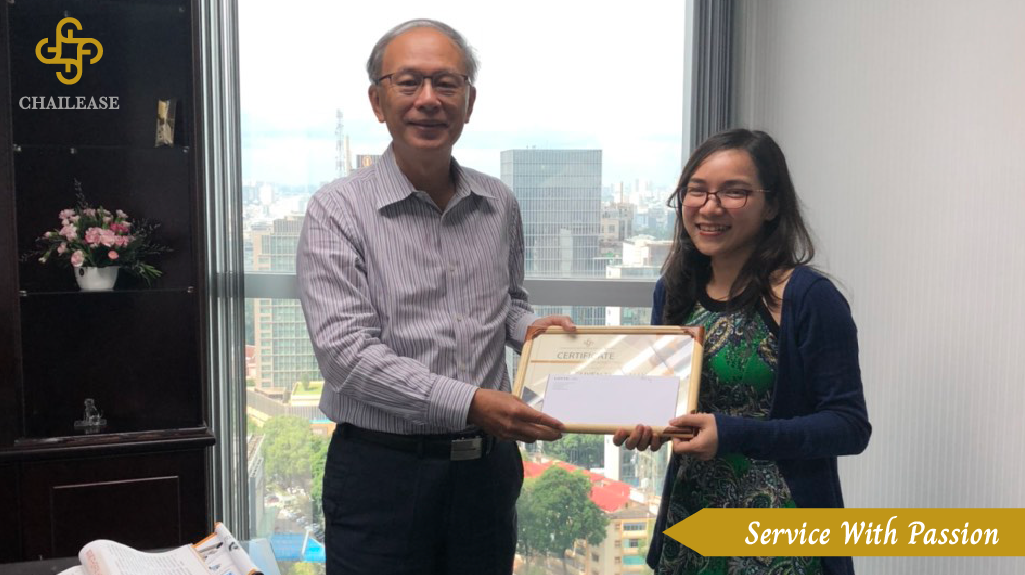 Ms. Nguyen Thi Yen Ly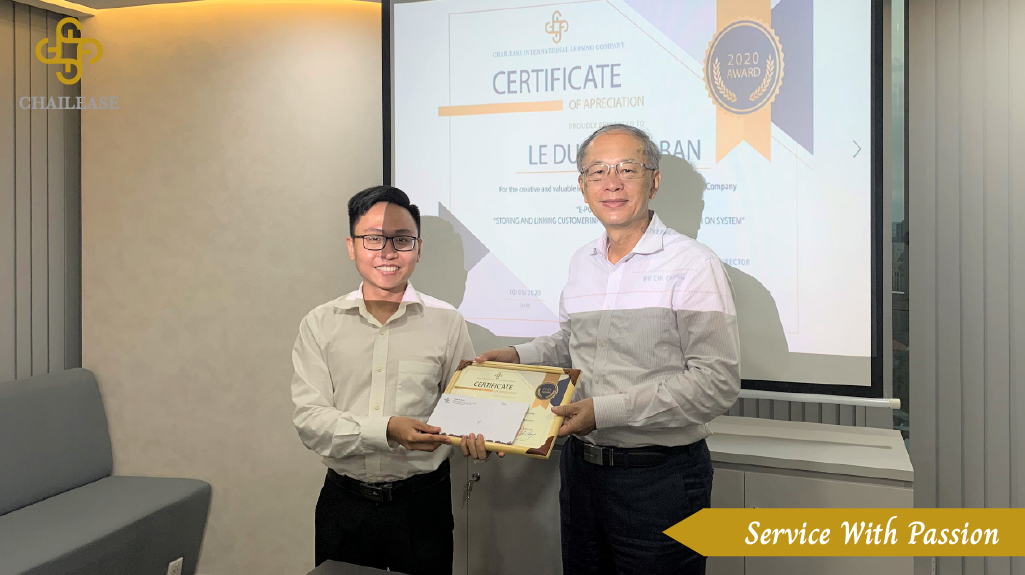 Mr. Le Duc Thien Ban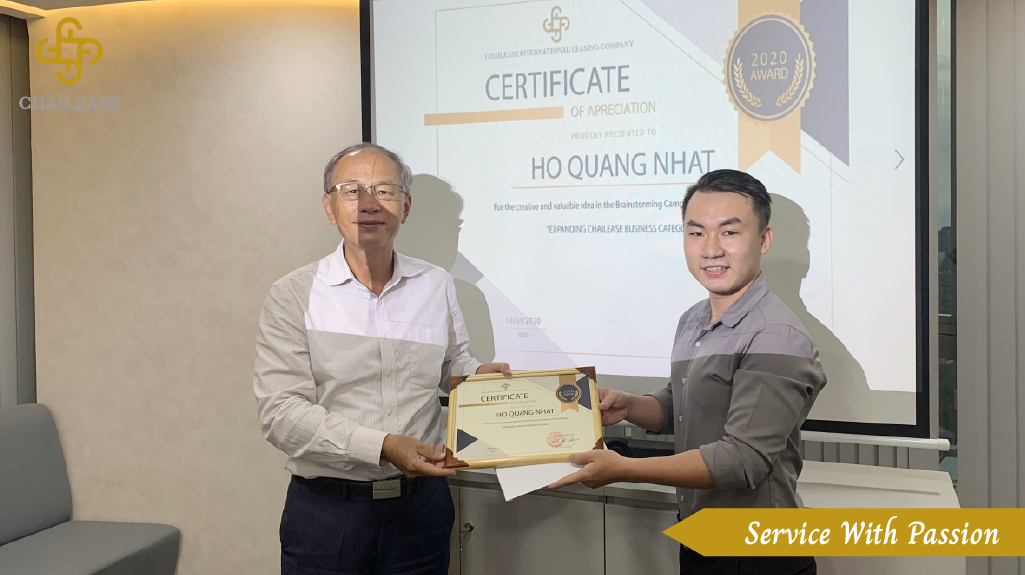 Mr. Ho Quang Nhat
Other news